Grayslake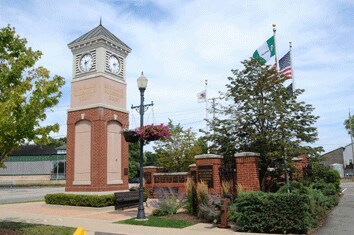 Named after William F. Gray, the village of Grayslake is located just 40 miles north of downtown Chicago, and 15 miles south of the Wisconsin border. Grayslake is home not only to friendly residents and businesses alike, but also the College of Lake County and the Lake County Fairgrounds, which annualy holds the Lake County Fair, drawing more than 500,000 people each year. Along with the Aquatic Center, skate park and library, people young and old can enjoy Grayslake's 40-acre Central Park, which includes a large playground area, sports fields and walking trails with preserved woodlands.
Crystal Lake Chrysler Jeep Dodge Ram is just a short drive from Grayslake. There you'll find plenty of new and used Chrysler, Jeep, Dodge and Ram vehicles in stock. Come and test drive a 200, 300, Town & Country, 200 Convertible, Avenger, Challenger, Charger, Dart, Durango, Journey, Grand Caravan, Compass, Cherokee, Grand Cherokee, Patriot, Wrangler, Unlimited, Ram 1500, Ram 2500, Ram 3500. Our inventory also cover a wide range of model years of Ram Jeep Dodge Chrysler vehicles, 2002, 2003, 2004, 2005, 2006, 2007, 2008, 2009, 2010, 2011, 2012, 2013, 2014, 2015, and 2016 models. Or have some maintenance done at our Chrysler Jeep Dodge Ram service center.
Crystal Lake Chrysler Jeep Dodge Ram
Chrysler New Inventory
Jeep New Inventory
Dodge New Inventory
Ram New Inventory
Chrysler Pre-Owned Inventory
Jeep Pre-Owned Inventory
Dodge Pre-Owned Inventory
Ram Pre-Owned Inventory
Chrysler Service
Jeep Service
Dodge Service
Ram Service
Contact Us
Helpful Links
Village of Grayslake
Chamber of Commerce
If you live in or around Grayslake, we ask you to view our inventory. You can browse our entire inventory online to find out more about the car you are looking for. Compare makes, models, prices and options, all from the comfort of your own home. When you've found the vehicle of your dreams, visit our Chrysler Jeep Dodge Ram showroom near Grayslake, and our friendly staff will give you an in-depth experience of your dream car.
Choose from the newest lineup: like Chrysler's luxury flagship the Chrysler 300, or the muscle of the Dodge Challenger, maybe the best-in-class fuel economy of the Dodge Avenger, or the award winning Jeep Grand Cherokee. For the widest selection of vehicles near Grayslake, and the friendliest people who know them the best, stop by Crystal Lake Dodge Chrysler Jeep Ram today.